Food Drinks
Council refuses plans for £15m Wolfcraig Distillery – The Spirits Business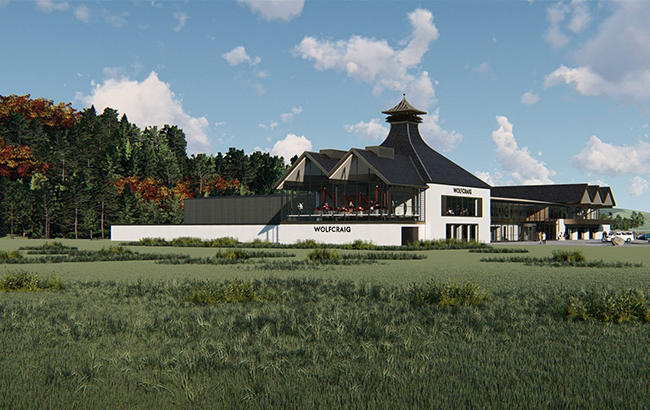 Planning permission for the £15 million (US$19m) Wolfcraig Scotch whisky distillery has been rejected by Stirling Council.
Michael Lunn, the former chief executive of Whyte & Mackay, revealed plans to build a new Scotch whisky distillery near Stirling in October 2020. The site was due to be located at the Craigforth Campus in Stirling, following a deal with Ambassador Group in June 2021.
The plans for the new site included a distillery, an interactive and education-focused family visitor attraction, a private tasting room and a 180-cover bistro restaurant and bar.
The distillery planned to have the capacity to produce 1.5m litres of spirit per year, which would include making Wolfcraig Highland single malt Scotch whisky and other spirits. The site also aimed to establish Stirling as a tourist destination.
However, Stirling Council has refused planning permission for the Wolfcraig development due to the scale of the project and its impact on the open landscape.
The decision notice said the proposal would have a negative effect on historic landmarks, 'eroding the unique sense of place to the detriment of Stirling as a place to visit in Scotland'. Furthermore, the council said the development's mixture of facilities could have a negative impact on Stirling city centre.
It also took the view that the project would harm the setting of Stirling Castle and the Stirling Town and Royal Park conservation area, as the proposed building was of 'considerable scale and design' and would affect an area that was mostly free from built-up development.
In addition, the notice said Wolfcraig had not submitted relevant surveys and supporting documents to 'clearly demonstrate the protection, conservation and enhancement of wildlife, its habitats, and other natural features in line with statutory requirements'. It also claimed that Wolfcraig had not submitted a tree report to justify the removal of trees.
'Disappointing decision'
A spokesperson for Wolfcraig said: "This is a very disappointing decision; however, we remain determined to build a world-class brand, whisky distillery and tourist attraction that the people of Stirling can be proud of."
"We have already committed £2.5 million [US$3.3m] to the project and firmly believe that Wolfcraig will be a strong contributor to the city's masterplan for economic development, employment and cultural advancement.
"We have been working closely with the planning department over the past eight months and we are extremely surprised by the recommendation for refusal and the reasons given are difficult to comprehend.
"There have been no objections or issues raised by legislative bodies, including Historic Environment Scotland (HES) or the Scottish Environment Protection Agency (Sepa) and we have received overwhelming support from the local community and high street businesses."
The decision has "hugely impacted" the development's timeline and Wolfcraig is looking at alternative plans, the spokesperson added.
"The Wolfcraig team will remain committed to doing everything we can to make our vision for the distillery a reality," the statement concluded.
Source link