Food Drinks
Heaven Hill teams up with golfer Max Homa – The Spirits Business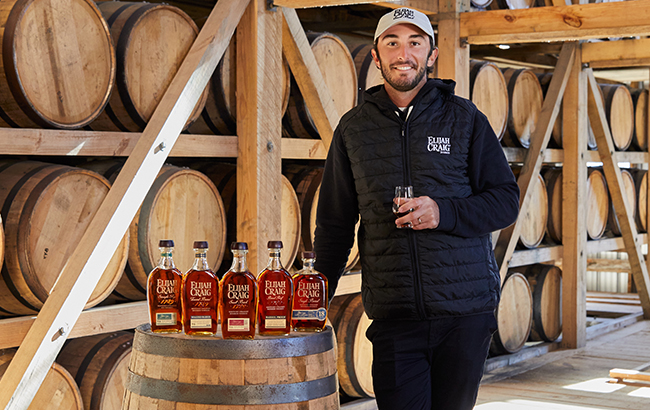 Elijah Craig Bourbon has partnered with professional golfer Max Homa for a multi-year sponsorship deal.
The collaboration will see Elijah Craig become the 'official Bourbon of Max Homa'.
The three-time PGA Tour winner will participate in marketing campaigns and social media collaborations for the brand, with the Elijah Craig logo displayed on his caddy's shirt.
"I'm excited to join the Elijah Craig team as their first-ever golf brand ambassador," said Homa. "Elijah Craig is made for those who strive for the best – in their game and in their glass. And from what I've tasted so far, their commitment to excellence is obvious.
"We've got lots of exciting things planned in the coming months, and I'm looking forward to sharing many memories at the 19th hole with them and golf fans everywhere."
Elijah Craig Bourbon will also debut a 19th hole campaign to extend its presence in golf publications and through social media. 
Max Stefka, Elijah Craig senior brand manager, said: "When you see a great golf swing or take a sip of an expertly crafted Bourbon, you can appreciate the years of patience and perseverance required to arrive at that moment.
"Whether you're a pro inside the ropes, the occasional golfer, or a fan that follows along on Twitter, the golf community doesn't settle for less than greatness. Together with Max Homa, we look forward to celebrating wins big and small with golf fans everywhere over a glass of Elijah Craig Bourbon."
Elijah Craig Small Batch received a packaging refresh in 2016, as Kentucky-based Heaven Hill wanted to celebrate its 'unwavering' commitment to the brand.
In September last year, more than 400 Heaven Hill employees at the Bardstown-based distillery went on strike over a proposed five-year contract that increases the price of healthcare.
The strikes ended a month later after reaching an agreement with the Kentucky distillery for a new five-year contract.