Food Drinks
Sazerac increases US presence of Cognac brand – The Spirits Business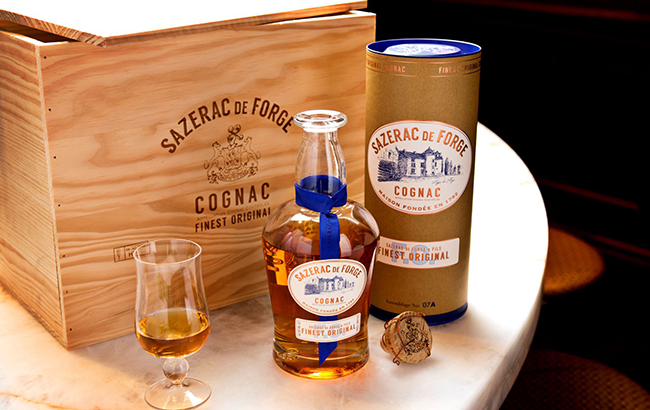 The Sazerac Company has expanded the US availability of Sazerac de Forge & Fils Cognac, several years after the brand was relaunched.
The New Orleans-headquartered firm restored its Sazerac de Forge & Fils Cognac brand in October 2019. At the time, it was exclusively available to buy from the Sazerac House in New Orleans.
The brand is now available more widely in US states including New York, California and Illinois. It will enter additional markets during 2022.
The Cognac brand dates back to the 17th century with the first US shipment arriving in New York in 1782, followed by New Orleans in 1784 and San Francisco two years later.
By 1833, Sazerac de Forge & Fils was said to be among the top six Cognac producers in the world and by the mid-1800s it was available on every continent. However, the phylloxera blight wiped out 85% of the grapevines in France in the final quarter of the century, causing supplies of Cognac to become increasingly rare and the collapse of many producers.
The relaunched Sazerac de Forge & Fils 'Finest Original' Cognac blend includes liquid made from several old and rare native grape varieties.
Clive Carpenter, general manager of Domaine Sazerac de Segonzac, said the company took inspiration from the original Sazerac de Forge & Fils Cognac to create the new blend.
He said: "The original Cognacs were mostly blended using native grape varieties, including Folle Blanche and Colombard. But afterwards, and still to this day, the vast majority of Cognacs are made from a single grape variety – Ugni Blanc – the grape that recovered from the late-1800s phylloxera epidemic most readily.
"Our blend returns as closely as possible to the original methods of making Cognac and contains Cognacs from as young as seven years old, bringing freshness and delicacy, to some which date from the 1960s, adding powerful, rich aromas. It possesses a character and complexity that is almost impossible to achieve using a single variety of grape."
Non-chill-filtered, the Cognac is said to be rich and floral with a creamy texture and hints of exotic spice on the palate, leading to a soft finish with a slight, natural sweetness.
Bottled at 47% ABV, the expression carries an RRP of US$129.99 per 750ml bottle.
In October 2020, Sazerac launched Seignette VS Cognac in the UK to attract new consumers to the category.