Food Drinks
Teeling debuts TR-exclusive single cask whiskey – The Spirits Business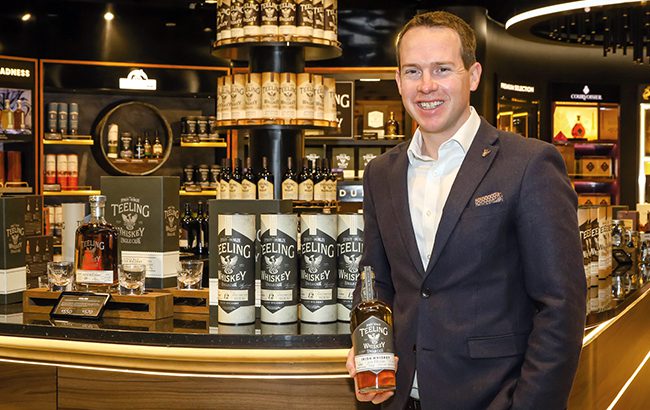 Dublin-based Teeling Whiskey has teamed up with Aer Rianta International (ARI) to launch a limited edition single cask whiskey as part of a new series.
ARI's Irish Whiskey Collection (IWC) travel retail outlet has collaborated with Teeling to create the IWC Brand Ambassador Selection single cask series.
The first expression in the range was released today to coincide with St Patrick's Day (17 March).
It will be part of a line of limited edition single cask bottlings of Irish single malt to be released by Teeling this year.
The travel retail-exclusive bottlings were hand selected by 25 members of the IWC brand ambassador team, who travelled to the Dublin distillery to blind taste a number of casks before voting for their favourites.
The single cask that topped the votes was a 12-year-old single malt Irish whiskey that was finished for 12 months in white Port casks. The whiskey is bottled at cask strength, is non-chill-filtered and limited to 300 bottles.
Stephen Teeling, sales and marketing director, Teeling Whiskey Company, said: "From its robust fruity nose to its layered taste flavour profile, The IWC Brand Ambassadors Selection bottling is a celebration of all that is great about Irish whiskey. This bottling creates a tangible memento for Irish whiskey lovers and collectors alike."
The resulting liquid offers a nose of 'green orchard fruits complemented by toffee' and a palate of 'complex fruit' balanced with honey, marmalade and a touch of spice.
Tracey Jordan, liquor buyer at ARI, added: "At ARI, creating the best customer experience is at the forefront of everything we do. We strive to offer an exceptional experience every time a passenger travels by providing exciting product launches, exclusives and excellent customer service."
The IWC Brand Ambassadors Selection is available to purchase exclusively through The IWC at The Loop, Dublin and Cork Airport. It is priced at RRP €96 (US$106), duty free, or RRP €112 (US$123) including duty, per 700ml bottle.
Earlier this month, Teeling released the first single pot still whiskey from its Wonders of Wood series.
Source link