Food Drinks
UK-US trade talks could end American whiskey tariff – The Spirits Business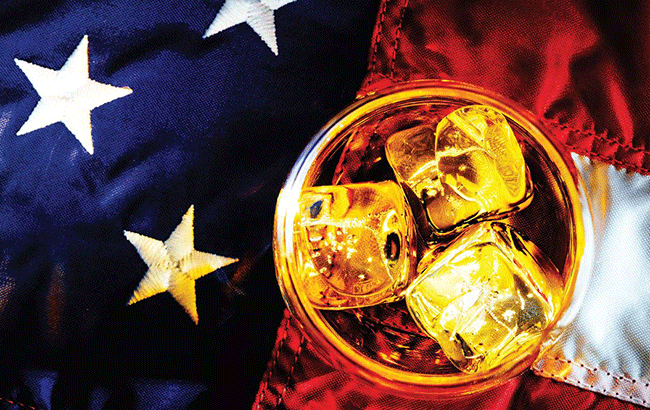 The US and UK governments have begun discussions to resolve the steel and aluminium dispute, which could remove the 25% tariff on American whiskey.
In 2018, former US president Donald Trump imposed a 25% tariff on steel and 10% on aluminium from the EU.
The EU implemented a 25% tariff on American whiskey and other goods in retaliation, amounting to €2.8 billion (US$3.3bn) worth of products.
On 31 October last year, the US and EU agreed to suspend steel and aluminium tariffs from the start of 2022, but they remained in place for the UK.
Earlier this week, trade representatives from the US and UK announced the start of joint discussions to address the conflicts over the global steel and aluminium industry.
The talks will address the US levies imposed on imports from the UK and the latter's retaliatory tariffs on certain US exports to the UK.
According to the UK government, both nations are 'committed to working towards an expeditious outcome that ensures the viability of steel and aluminium industries in both markets'.
The move was welcomed by trade body the Distilled Spirits Council of the US (Discus).
Robert Maron, vice-president of international trade for Discus, said: "This is a very positive development. Securing the immediate removal of the UK's 25% tariff on American whiskeys will help support US jobs as the economy seeks to recover from the harsh economic impacts and significant supply chain disruptions caused by the Covid-19 pandemic."
Since the tariffs came into force, American whiskey exports to the UK, the category's fourth-biggest market, plummeted by 53% from US$150 million to US$71m between 2018 and 2020.
Trade bodies including Discus, The Bourbon Alliance, Wine and Spirit Trade Association (WSTA), US Chamber of Commerce, and Toasts not Tariffs Coalition called for an end to the tariff on American whiskey last month.