Sports
Live: Paul Gallen returns to the boxing ring against fellow former NRL pro Darcy Lussick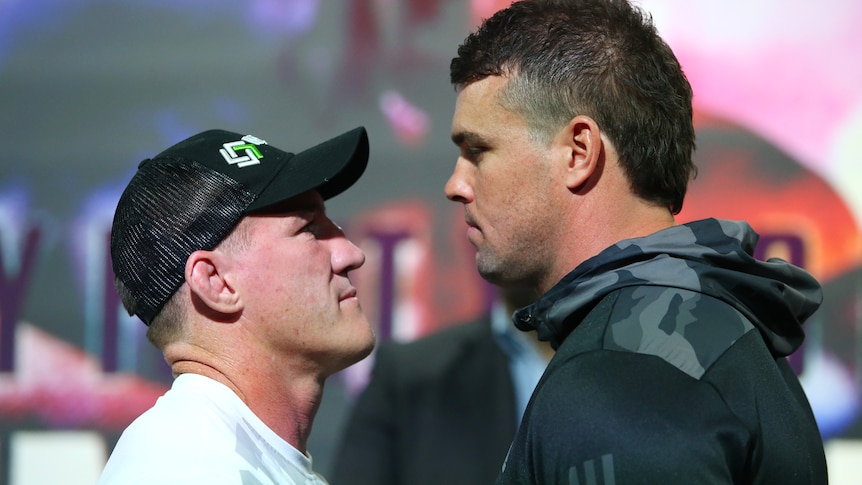 Live updates: Paul Gallen vs Darcy Lussick
Good evening and welcome to the ABC Sport coverage of the footy fight night!
Simon Smale with you this evening for this evening of pugilistic entertainment, which will be of varied quality in as far that it features from boxers and some footballers who want to box, but regardless it should be tremendous entertainment, which is the main thing in any case.
Paul Gallen will once again headline a major boxing night here in Australia, this time taking on Darcy Lussick over a rather paltry 3, 2-minute rounds, which to be honest, satisfies nobody, but what can you do?
Whatever you think about the former NRL legend's ability in the ring, these events have become quite popular across the sporting landscape and, much in the same way as Jake Paul's forays into the ring Stateside, often give a platform for up and coming boxers.
Tonight is no exception, with Olympic bronze medallist Harry Garside making his professional debut on the undercard.
Let us know what your thoughts are and whether or not you rate these events from a boxing point of view, or just an entertainment point of view, and we'll try and make the event as fun as possible.