Technology
How to watch Harry and Meghan interview on Oprah: stream online live from anywhere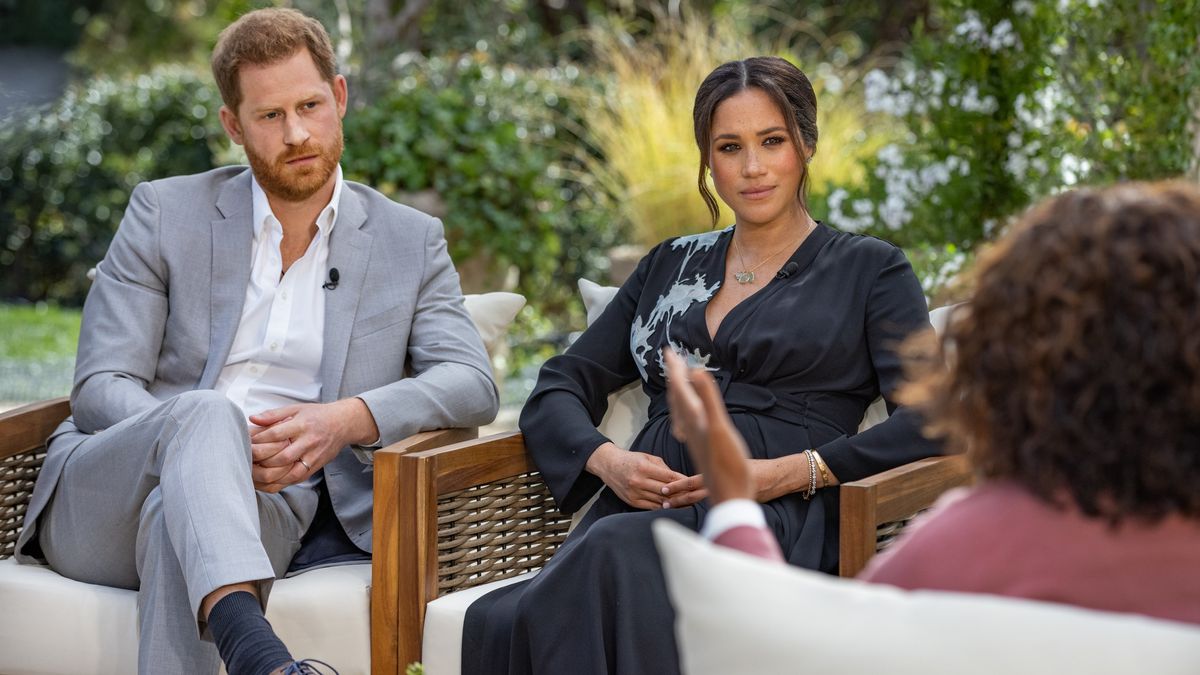 Let the backbiting begin! We're now just moments away from the TV event of the year as Britain's renegade royal couple, Prince Harry and Meghan Markle, star in a two-hour CBS primetime Oprah special this Sunday. You can stream it live online tonight or get it in countries all over the world after it airs in the US, so follow our guide as we explain how to watch the Harry and Meghan interview on Oprah tonight.
Britain's royal family have always been a complicated bunch – no doubt why some particularly creative conspiracy theorists think they're alien reptiles. And we've been building towards this bombshell moment since November 2016, when Prince Harry issued a statement calling out the abuse, harassment and racially motivated smears his then-girlfriend had been subjected to on a daily basis in the British press.
The lines had been drawn and thus began a very public, messy and protracted fallout, during which Meghan has been the focus for unprecedented levels of media hostility. The obvious comparison is to the ordeal faced by Princess Diana, Harry's mother, who lost her life in a car crash while attempting to flee from the paparazzi.
To add fuel to the fire, social media is alight with talk of how much of the backbiting and anti-Meghan sentiment can be traced back to Kensington Palace, the home of the Duke and Duchess of Cambridge – who to put it mildly, are not on good terms with Harry and Meghan. 
Ahead of tonight's Harry and Meghan appearance on Oprah, the Buckingham Palace  machine has been churning furiously away as they no doubt look to get ahead of the PR game. First, there were the renewed bullying allegations against Meghan, Duchess of Sussex ahead of today's TV tell-all. 
Then, the royal family announced a public show of unity just hours before the CBS special! The Windsor clan are clearly rattled and this Sunday's Harry and Meghan Oprah interview could leave the two factions embroiled in all-out warfare! Much to the delight of gossip fans everywhere, of course.
It's the interview of the year and no subject is off-limits, so read on as we explain how to watch the Harry and Meghan interview on Oprah live, online, and stream it from anywhere tonight.
How to watch Harry and Meghan Oprah interview from outside your country
Below, you'll find details of how to watch Harry and Meghan's Oprah interview online and on TV in a number of places around the world – including the US, Canada, Australia and New Zealand.
But unfortunately, if you try to watch your domestic coverage from somewhere outside your home country, you'll soon find a problem – geo-blocking. That's where the broadcaster prevents you from watching your usual feed from abroad. It's a common problem for streamers all over the world, but there's an easy solution.

How to watch Harry and Meghan Oprah interview live: stream free online in the US on Sunday

How to watch the Harry and Meghan Oprah interview in the UK: stream online for FREE

How to watch the Harry and Meghan interview: stream Oprah live online in Canada

How to watch Harry and Meghan Oprah interview: stream online in Australia

How to watch the Harry and Meghan Oprah interview online in New Zealand

Source link