Australia
Anthony Albanese confirms a Labor government would continue AUKUS alliance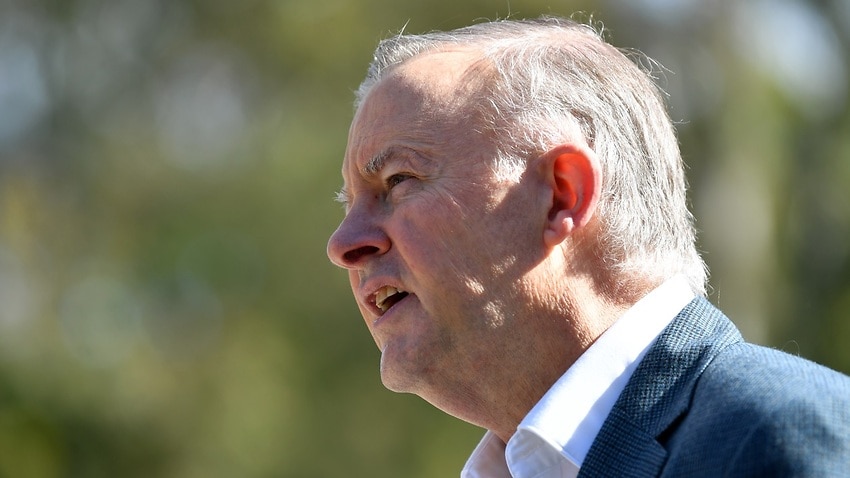 The AUKUS deal will see Australia equipped with nuclear-powered submarines, but it has also led to the cancellation of a $90 billion deal with France for conventional submarines. 
Prime Minister Scott Morrison was in Washington over the weekend to meet with the leaders of the US, Japan and India in the first face-to-face meeting of the Quad nations.
Bilateral tensions between France and Australia have deteriorated since the cancellation of the submarine contract between the two countries.
Australia's Trade Minister, Dan Tehan, revealed his offer to hold a face-to-face meeting in France with his French counterpart has been rebuffed. 
Mr Morrison told SBS News on Saturday that he hopes relations with Paris will "normalise".
Anthony Albanese supports AUKUS submarine deal despite party opposition
---
But the federal government has received criticism after it emerged that the prime minister notified French President Emmanuel Macron of the deal's cancellation via a text message after a phone call the night before went unanswered. 
France's ambassador to Australia Jean-Pierre Thébault told SBS French he himself had only learned about Australia's decision to scrap the contract through the media.
"I think there are better ways to deal with a $90 billion contract than to inform the leader of France by text message that that was occurring," Mr Albanese said.
"The fact is that France is an important player in the Indo-Pacific. They've also been an important partner for Australia, and they play a leadership role in the European Union. So Australia needs to exercise diplomacy when it comes to how we deal with our international partnerships. And quite clearly, there's some repair work that needs to be done." 
Opposition to the AUKUS alliance has been voiced by former Labor prime minister Paul Keating, who said in a statement that Mr Morrison had led Australia away from the Asian century and back towards a "jaded and faded Anglosphere".
French President Emmanuel Macron, right, and Prime Minister Scott Morrison at a joint press conference before a working dinner in Paris, June 15, 2021. Source: AP
---
Mr Keating also said the current Labor leadership was "complicit in [a] historic backslide".
Mr Albanese said he "respectfully disagrees" with Mr Keating but called on the federal government to provide further details on costings associated with the failed French deal, after defence contractor Naval Group said it would bill Australia "in the next few weeks".
"The truth is that AUKUS is a good step forward and something that Labor has provided support for. We do say with regard to some of the arrangements that there's a need for the government to continue to answer questions given that for years they have said that the French deal on subs was on budget and on time.
And we know that now they're saying the opposite."
Paul Keating has been critical of the AUKUS agreement and the Labor leadership. Source: AAP
---
On Thursday, Shadow Foreign Minister Penny Wong warned that the federal government must not sacrifice Australia's independence as it streaks ahead with a closer reliance on US and British technology.
"With the prospect of a higher level of technological dependence on the US, how does the Morrison-Joyce government assure Australians that we can act alone when need be? That we have the autonomy to defend ourselves, however, and whenever we need to," Ms Wong said in a speech to the United States Studies Centre.
But Mr Albanese believes Australia "picked a side in 1942" under Labor leader John Curtin, in reference to deepening relations during the height of World War II.
"Since then… it was under Julia Gillard that the United States increased the presence of their Marines in Northern Australia, and that was a good thing.
"That was something that happened in a government of which I was a senior cabinet minister and the leader of the house – and it was something that I supported."
Source link