Australia
Australia remains on track to give its first coronavirus vaccinations by March next year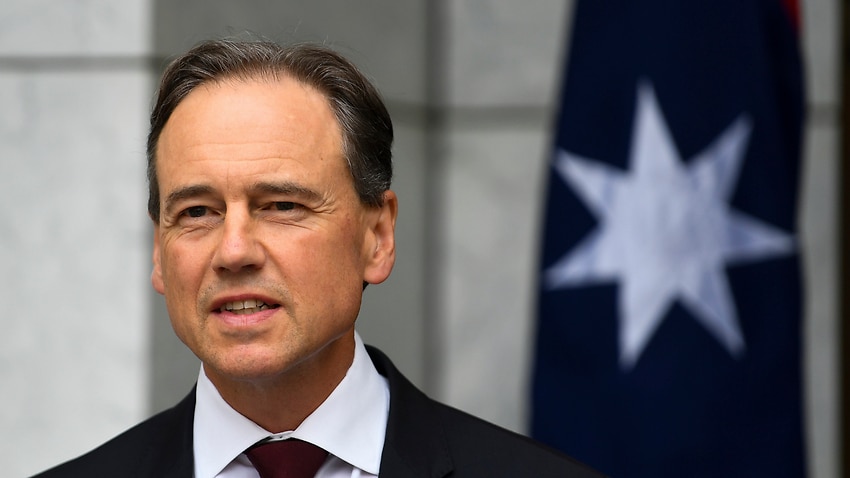 Federal Health Minister Greg Hunt says Australia is on-track for the first round of coronavirus vaccinations in March next year.
The United Kingdom on Wednesday became the first country to approve a COVID-19 vaccine for general use, with plans to begin rolling it out to vulnerable groups from next week.
Mr Hunt said the UK's progress was an "important step for the world", but stressed there was still some time to go before it would be available in Australia.
"We are on track for decisions with the early vaccines by the end of January," he told reporters on Wednesday.
"We are on track for first vaccinations beginning with our health workers and our aged care residents, subject to approvals in March."
Mr Hunt said that a nationwide public information campaign would be launched alongside the rollout of any vaccination. 
"The anti-vaxx people are perhaps getting more coverage but they are having less effect and I have to say that we are aware of them but, frankly, they are not winning the case and we will continue to prosecute ours," he said. 
Analysis shows the Pfizer-BioNTech vaccine can prevent 95 per cent of people from getting COVID-19, including 94 per cent in older age groups.
The vaccine has been tested on 43,500 people in six countries and no safety concerns were raised.
Health Minister Greg Hunt welcomed the UK announcement, calling it "an important step for the world".
Mr Hunt said he had again spoken to the Australian CEO of Pfizer and that the vaccine would be delivered here following approval by the independent regulator, which is expected to happen at the end of next month.
"Pfizer continues to work with the Therapeutic Goods Administration, providing data for safety and efficacy as part of the approval process," he said in a statement.