Australia
Victoria Police investigating video that appears to show an officer stomping on a man's head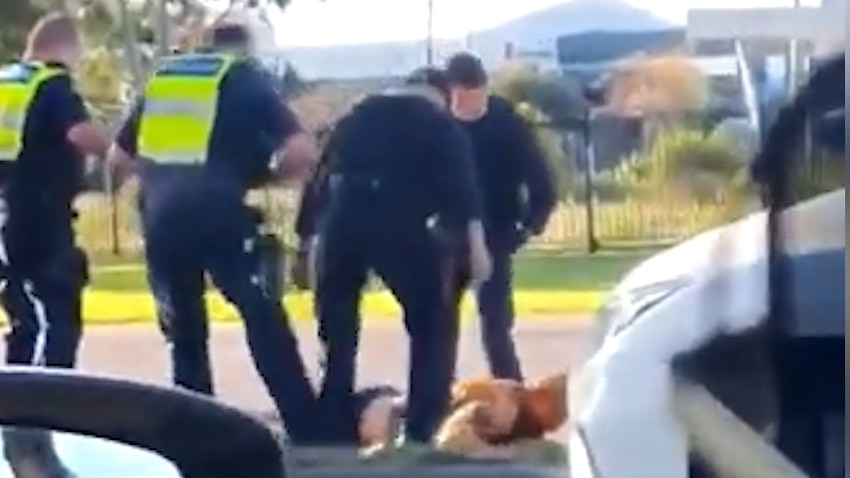 A Victoria Police officer appears to stomp on a man's head in a filmed incident that is now under investigation.
The man had been behaving erratically in north Melbourne when police were called around 4.10pm on Sunday, a police spokeswoman said.
"Upon arrival the male allegedly became aggressive and damaged a police vehicle whilst attempting to avoid arrest," the spokeswoman said in a statement.
"During the highly-dynamic incident a police officer was assaulted and OC spray was deployed before the 32-year-old man, of no fixed address, was arrested and subsequently taken to hospital for assessment."
Video taken by a witness who drove past the incident shows six officers surrounding the man, who is lying face-down on the pavement.
"You've got his head. Unbelievable," the witness shouts as an officer appears to stomp on the back of the man's head.
A Victoria Police spokeswoman said the arrest had been referred to the professional standards command for "oversight".
Source link